We no longer: drink diet soda, eat a growing variety of sweets or chew gum with artificial sweeteners. My husband switched us to tooth polish without fluoride and soap without antibacterial agents.
Our eggs come free-ranged, our bread whole grain, and our produce organic. Attending home school functions nowadays, we have to be mindful of gluten, nuts and food dyes in whatever we bring to share.
Increased Awareness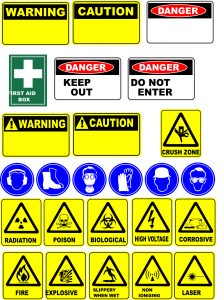 From sensitivities to allergies, and everything in between, there's an increased awareness of how what we put into our bodies affects our well-being. Labels contain ingredient lists, product packaging includes warnings, and restaurants highlight low-calorie menu items, to aid consumers.
Once upon a time, airplanes and eateries had smoking sections. School lunches consisted of peanut butter and jelly on white bread. Today, you'd be hard pressed to find even an outdoor event that welcomes tobacco users, and whole school buildings are designated as nut-free.
Time and science have taught us a few lessons about toxins and disease, allergies and life threatening reactions. In fact, the government felt so compelled to protect the citizenry from harm, that it now regulates sales and distribution of tobacco products (among a host of other things).
Where's the Warning?
With this increased personal awareness and national concern over what is safe and what is not, you have to ask yourself, why is the Pill, a class 1 carcinogen (in the same category as tobacco, arsenic, and asbestos), routinely sold, to a substantial percentage of the population, without sufficient (if any) warning?
Even more curious is why adolescents, who can't legally purchase tobacco, are often prescribed the Pill for off-label uses (especially considering there are safer alternatives).
If We're Gonna Compare Labels
If we're going to read labels and make educated choices about food, cleaning supplies and beverages, then let's compare methods of family planning.
Withdrawal is an age-old practice that involves removal of the penis from the vagina before ejaculation. It has a lower effectiveness rate. The method is difficult to practice (I'll leave the why, to your imagination). And it is less effective at postponing pregnancy because some sperm are transmitted before full ejaculation. It is less physically satisfying to both partners.
Barrier methods

 include the condom, sponge, cervical cap, diaphragm and spermicide. These methods range in effectiveness from 80-88%. Each requires a foreign body/substance to be inserted into the woman's vagina. There is an increased risk of allergy or urinary tract infections. Spermicides can increase a woman's risk of HIV infection. They can also be noisy, messy, costly and some require an initial physician's visit.
Hormonal injections

are said to be 97-99% effective, but require a physician's assistance every 3 months. Studies show women had a more than three-fold risk increase of acquiring chlamydia and gonorrhea. Weight gain, decreased bone density, bleeding and injection site infection are all possible side effects. Injectable hormones have been known to continue effecting a woman's fertility cycles for months to a year after stopping usage (possibly inhibiting conception in couples who were hoping to achieve a pregnancy).
Hormonal Implants

are surgically placed under the skin for long term usage and are 99% effectiveness. Known side effects include irregular periods, depression, nervousness, hair loss, weight gain, and infection at the implantation site.
Pill

claims 92-99% effectiveness. As stated in #4 of the post series, there are two types of the Pill and both are abortifacient. The combination (estrogen/progestin) Pill has three functions: to suppress ovulation, to slow sperm motility through thickened cervical mucus and to prevent implantation of a newly conceived child by depleting the endometrium of glycogen (this last function is abortifacient). Side effects include nausea, increased appetite, headaches, lowered libido, blood clots, death and increased risk of premenopausal birth cancer. Yazmin (Yaz) has been linked to 23 deaths in Canada.
IUDs

claim 99% effectiveness, but (as I stated in #4 of this post series) it has been a continual source of litigation for its various makers. The non-hormonal variety is abortifacient and the hormonally imbedded IUD is sometimes abortifacient. Problems include bleeding, perforation of the uterus, migration of the device, increase of ectopic pregnancies, cramping, heavier/longer periods, spotting, infection, death and pelvic inflammatory disease leading to infertility. Dalcon Shield, the 1970's IUD maker, went bankrupt because of law suits and Bayer, the maker of the current, popular Mirena IUD is currently being sued. FDA reports document more than 45,000 adverse events reported, including device expulsion/dislocation and vaginal hemorrhage.
Non-hormonal Tubal Blockage Device

(aka Essure) claims 99% effectiveness. This device is really interesting because it claims to be non-surgically implanted, but I'm not sure how they reach a woman's Fallopian tubes and call it non-surgical when lesser invasive, in-office procedures can be billed as surgical. Essure is permanent. Online anecdotes document a numerous problems with the device and its insertion and side effects include rash, bleeding, bloating, the need for hysterectomy and death. Since 2004, 850 Adverse Event Reports have been filed with the FDA.
Collateral Damage
Drop-sided cribs were outlawed after the deaths of a few dozen children. But tens of thousands of documented adverse events and the deaths of women seem to be acceptable collateral damage.
Sterilization

(male and female) is 99% effective and meant to be permanent (although there are some successful reversals). Men may experience a granuloma, long term testicular pain and decreased desire. Women are known to suffer regret, cramping, bleeding, increased risk of cervical cancer and Post Tubal Ligation Syndrome.
The Back-up Plan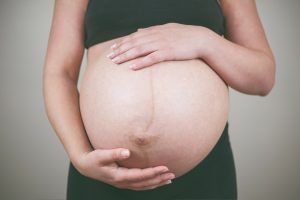 Total abstinence being the only 100% effective means of avoiding pregnancy, we need to realize that if a couple believes sex doesn't equate to babies, they'll want a back-up plan for the times their contraceptives fail. Abortion is that back-up.
While I found plenty of stats claiming that greater access to contraceptives leads to less abortion, it's hard to square that claim with the more than 55 million abortions (not including those lives terminated by abortifacients) that have been performed since 1973.
Considering the above list of options, one would think that abortion should be rare, but more than 55 million is hardly a miniscule number.
Better Options
Lactational Amenorrhea Method

(LAM) is 98% effective, if the user follows proper guidelines. This method is highly effective for women who have given birth in the last 6 months, have not had a menstrual period or noticed the return of fertile cervical mucus and who are feeding from the breast only. Some women practicing LAM have experienced up to 24 months or more of delayed fertility (after birth). There are no side effects caused by the method.
Natural Family Planning Methods (NFP)

are 95-99% effective. Also referred to as Fertility Awareness Methods (FAM), they range from methods that read only one bodily sign (temperature only or mucus only) to the Symptom-Thermal Method which reads two to three signs (temperature, mucus and cervix). Modern methods of NFP/FAM, that exhibit the highest rates of effectiveness, require couples to abstain from sexual relations during the fertile time of the cycle. There are no side effects caused by the methods.
Connecting the Dots
When couples connect sex with its procreative potential, the want for abortion declines, if not disappears.
Natural methods reveal the power of the female fertility cycle, respect the wholeness of a woman and cause the lovers to become aware of the days when pregnancy is possible.
Why should one partner shoulder the sole burden of responsibility? When both are involved in the decision making and practice, they understand that their mutual actions have direct consequences.
Demand Better
We've come to demand honest labeling, safety recalls and regulatory measures for everything from cigarette packs and alcohol, to car seats and strollers, so why aren't we demanding the same in women's healthcare?
Next time, let's consider: (1) Reclaiming Womanhood: Why It's Time to Rethink Your Birth Control Plan; (2) Demystified: How the Female Fertility Cycle Works; (3) The Nitty Gritty of Birth Control and the Abortion Back-up Plan; (4) Knowledge Is Power: How Doctors and Big Pharma Profit From Ignorance; (5) Pulling Back the Veil and Exposing Your Genuine Fears; (6) Now That You Know, What's Next