We no longer: drink diet soda, eat a growing variety of sweets or chew gum with artificial sweeteners. My husband switched us to tooth polish without fluoride and soap without antibacterial agents.
Our eggs come free-ranged, our bread whole grain, and our produce organic. Attending home school functions nowadays, we have to be mindful of gluten, nuts and food dyes in whatever we bring to share.
Increased Awareness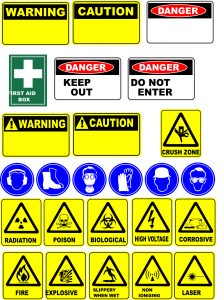 From sensitivities to allergies, and everything in between, there's an increased awareness of how what we put into our bodies affects our well-being. Labels contain ingredient lists, product packaging includes warnings, and restaurants highlight low-calorie menu items, to aid consumers.
Once upon a time, airplanes and eateries had smoking sections. School lunches consisted of peanut butter and jelly on white bread. Today, you'd be hard pressed to find even an outdoor event that welcomes tobacco users, and whole school buildings are designated as nut-free.
Time and science have taught us a few lessons about toxins and disease, allergies and life threatening reactions. In fact, the government felt so compelled to protect the citizenry from harm, that it now regulates sales and distribution of tobacco products (among a host of other things). Continue reading →